We believe that creativity is for everyone. That the lack of picture processing skills is not an obstacle in your way to fantastic photos. You only need to find the solution that will work for you.
We keep our products smart and simple: although the applications are well filled with high-end technologies (like AI-driven algorithms or 3D face tracking) they are made with maximum simplicity in mind. Most often a perfect photo is a matter of just one tap.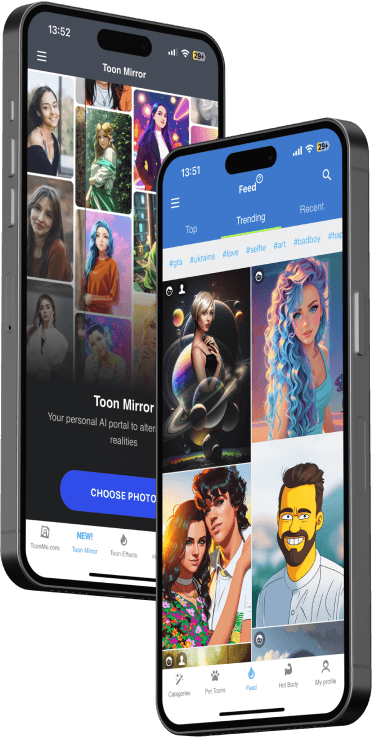 We have over 10 years of experience in what we do. The apps we develop cover full range of photo editing needs - quick face retouch, fun photo montages, sophisticated photo blendings, art stylization, and more.
Our mobile applications with over 260 millions downloads to date are ranked high in both App Store and Google Play in many countries, including USA, Germany, Brazil, Russia, France and others.
In addition to end-user apps and web tools we are ready to share our expertise with websites and advertising agencies in search for out-of-the-box functionality for their projects. There are over 100 in-house solutions available via API including:
One of the best
neural
art style
transfer technique
Silhouette detection

in a photo (also
driven by AI)
Facial Landmark
Detection,
3D face
tracking
Automatic face
retouch
A collection of over

1000 photo effects and filters
Over the years we have developed one single platform to handle photo processing requests and powerful Template Development Kit to simplify the production of new effects.
Since 2016 we are rapidly expanding our in-house R&D department, specializing in machine learning, neural networks, computer vision & server-side solutions.
Some sites are better in Landscape mode. Pho.to is one of them. Please rotate your device to continue browsing.